To sum up what the visitors experience can be all about at Cloncannon Biofarm, we use the 4 'C's – as depicted in the featured image – Change, Connections, Community and Culture.
Change at Cloncannon Biofarm
On the farm there is so much evidence of 'Change' over time. Landscape 'Change' since the Ice Age and from the time of the occupation of the Ringfort to the time of people residing in the Old Stone Cottage to the modern day Eco-lodge. Of course farming methods and community co-operation has all changed and the Old Stone Creamery stands waiting for time to change back. In Nature and in the garden nothing stays the same. Every moment sees growth, movement, interaction and decay as the daily, weekly, monthly and seasonal motions continue. The host farmer is also changing with his new experiences/knowledge and engagements with new peoples. At Cloncannon Biofarm we also strive to bring about 'Change'. We are passionate about sharing our knowledge of growing food while working in harmony with Nature and trying to instil in other a connection with and respect for the Natural world which sustains us.
Making Connections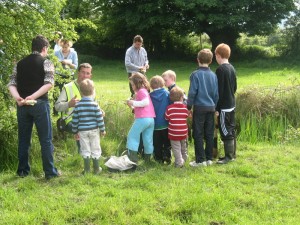 Yes the second 'C' is all about making Connections. This can be with the lifestyle of the peoples gone before us. We try to imagine life in the Ringfort and the Old Stone Dwelling, the customs/beliefs/ traditions and culture of our ancestors. We also do our best to help those wishing to make genealogical connections and direct them to the local heritage/genealogy centres. Education forms a big part of our connecting people to Nature in fun outdoor activities and lifelong learning initiatives, where the wonder, awe, beauty and interconnectedness of Nature is experienced. The connections formed with individuals and the Natural world can progress their connections with their deeper selves.
Embracing Community in Tipperary
You may have heard the saying that 'No man is an island', well for the visitor to Cloncannon Biofarm we strive to engage people with the local 'Community'. Community has been very important to the development of this Eco enterprise and we give back to the local community through sharing of organic farm produce and working together.
Experience Irish Culture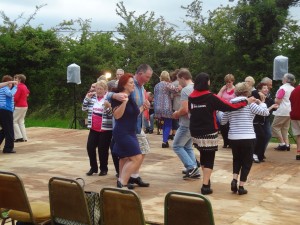 Tipperary and Cloncannon Biofarm provides a rich and diverse 'Cultural' experience for our international visitors and those from other parts of Ireland. Our goal is to share the treasures of Cloncannon Biofarm, its rich wholesome food, its beautiful landscape, natural diversity, amazing heritage features and to immerse the visitors in experiencing our culture in local villages and towns.
We look forward to welcoming you to peruse our website and hopefully to visit us at some point in the future. Please use the Calendar to check availability and feel free to contact me (Sean – Irish for John) via email for more information. We would also be delighted to engage with you on our Facebook page.
regards
Sean O'Farrell
Qualified Environmental Scientist and Eco Advocate